Dental Implants in Bedford
Get a permanent replacement for missing teeth with dental implants. Implants can be used to support a single crown to replace one tooth or a bridge or denture to replace multiple teeth. They also help prevent bone loss in your jaws.
Image
Why Choose a Dental Implant?
Preserves bone and prevents bone loss
Restores biting strength
Looks and feels like a natural tooth
Easy to care for
Book a Consultation
How Dental Implants Work
1. Implant placement
We will choose the ideal location that will provide the most support for the implant, and then we place it in a surgical procedure.
2. Attach abutment
Once the implant is permanently in place, we attach a device called an abutment that will provide support for a dental crown.
3. Fit and place crown
After the abutment has been placed, a dental crown is created to match your other teeth and then is permanently attached to the implant.
Book a Consultation
Image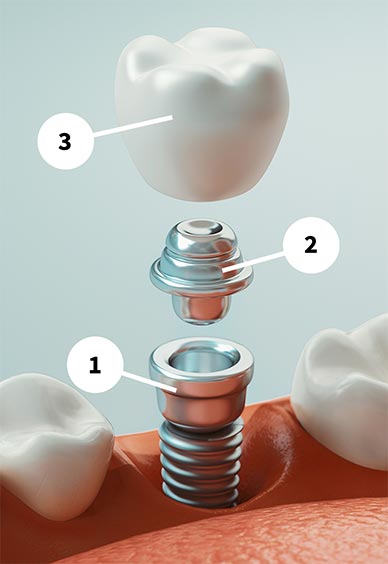 Watch Videos