Cosmetic Dentistry in Bedford
Cosmetic dental treatments help your smile look straighter, more even, and brighter. We provide a range of cosmetic treatments to give you the smile you want.
Image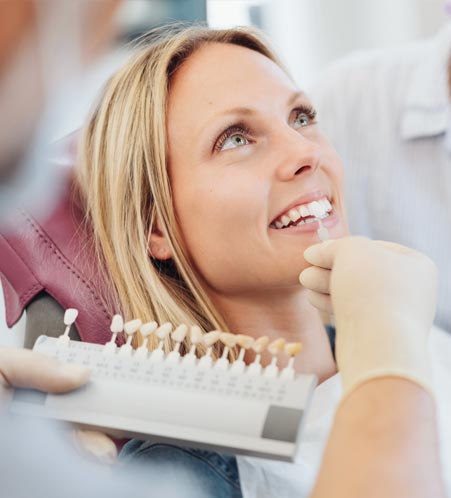 Veneers
Veneers can make your smile look straighter and whiter, and they can be used to cover chipped or stained teeth.
Image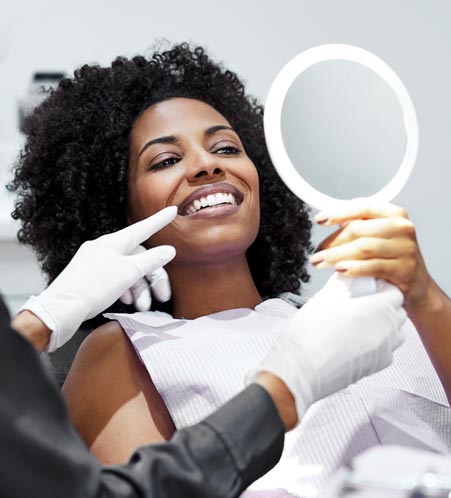 Lumineers
Lumineers are specially-designed veneers that can be placed without local anesthetic or modification to your teeth.
Image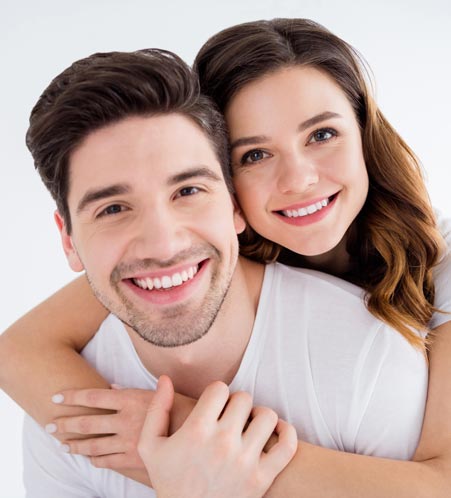 Contouring and Bonding
Contouring and bonding treatments are used to reshape teeth, repair chipped teeth, and remove or conceal stains.
Image
Ceramic Crowns
High-quality ceramic crowns are cosmetic crowns used to completely reshape an existing tooth. They are used for teeth that can't be treated with veneers or bonding.
Watch Videos